KACHEA Liberty Yearbook & Pictures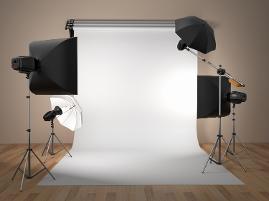 For more information about the KACHEA Liberty Yearbook or Picture Day, please contact:

Lucy Roller (KACHEA Liberty Yearbook Editor) at kacheayearbook@gmail.com or (423) 534-5333.
Picture Days Pricing
Once again, professional photographer, Mike Bowling is graciously doing pictures for KACHEA.

How It Works
Mike takes photos of your student(s), plus he will take family photos in the same session. No need to make an appointment. Simply come on a picture day, ready with your smiles! He places the pictures on a CD or a jump drive, and releases all rights to you. You can then have the pictures printed out at the place of your choice, as you need/want.
The price to place your photos on a jump drive is the same as a CD, however, Mike does not provide the jump drives. (He does provide the CDs.) You must purchase your own drive and bring it the day you have photos taken. The jump drive must be at least 16g and it is preferable that the drive be empty.
Don't need to have the photos? You can come simply to have your picture taken for the Yearbook only. If choosing this option, only the sitting fee applies.
Photo Pricing
These fees are paid to Mike directly for the photos and the release to the rights to them. If you have family photos taken, you must purchase the rights to receive them. If you choose to only have photos taken for Yearbook purposes, you pay only the Sitting Fees (see below).
Senior Tux or Drape (only) and all Underclassmen: $20 (includes CD and photo release).
Senior Photo Sessions: $40 (Seniors receive an individual session with Mike of approximately 20 minutes, during which he will take multiple photos, including outdoor shots. Includes CD and photo release.)
Sitting Fees
These fees are paid to Mike directly for taking the photos. Individual student (and parent, if desired) photos are used in the Yearbook.
Underclassmen, parents and family members: Per participant (with family max amounts applicable) = without CD: $2 each (family max $6) OR with CD: $1 each (family max $5)
Senior Sitting Fee: $10
Payments
Payment is expected on Picture Days via cash or checks. All picture related fees are paid directly to Mike Bowling. If you wish to purchase a Yearbook, that amount is paid separately to KACHEA. Please plan accordingly.
***
Individual or family sessions at Mike's studio are also available at special pricing. If going to his studio is better for you, please contact Lucy Roller for his email.
2023-2024 KACHEA Yearbook Details:

KACHEA Yearbook Staff would like to welcome all of our Families to KACHEA Picture Days!
Picture Days are here and KACHEA Yearbook Staff is excited for you to bring your Smile to:
Place Date/ Time
Holy Mountain Baptist Church Senior Day: Saturday, September 30,10am-3pm

3121 Ashley St. (Tux/ Drape 20 minute sessions available by appt. only)
Kingsport, TN 376664 Regular Picture Day: Saturday October 7, 9 am -1 pm
Make Up Day: Saturday, November 4, 9am-1pm
(Seniors may also come on Regular and Makeup Day for tux/drape pictures,
however, on those days, there will be no 20 minute senior sessions).

All participants must be a KACHEA member.
Professional, Veteran photographer, Mike Bowling has taken pictures for KACHEA for 17 yrs. We are truly Blessed to have him offer his services to us! You can purchase a CD or bring a 16g Jump Drive for pictures that are taken that day, with the choice to pick up your CD/Jump Drive for free, or have it mailed to you for $4. You will also receive documentation for the right to have your photos to be printed off.
DEADLINE FOR SENIORS TO CONTACT LUCY ROLLER AT kacheayearbook@gmail.com FOR PARTICIPATION FOR PICTURES AND YEARBOOK IS SEPTEMBER 25, 2023.
CD/Sitting Fees:

Seniors : $10

Senior 20 Minute Session: (includes Tux/Drape and Outside Pictures) $40
Tux/Drape and Underclassmen: $20
Underclassmen and Family Members sitting fee: $ 1 with CD (cap of $5)
$ 2 w/o CD (cap of $6)
Yearbook/Payments: (Payment expected at time of purchase)
Pricing for KACHEA Liberty 2024 Yearbook: $45
Senior Individual Page: $25
Separate payments/checks will be required for the following:

Yearbook: Please make checks payable to: KACHEA Yearbook
Pictures: Please make checks payable to: Mike Bowling
Yearbooks from prior years will be available for purchase or viewing.
Can't make Picture Days? You can make an appointment to go to Mike Bowling in Johnson City. Pricing:$60 Please contact Lucy Roller kacheayearbook@gmail.com if this is needed, for an appointment.
About our KACHEA Liberty Yearbook
KACHEA has a yearbook??? Yes!
Our yearbook is affordable, full-color, over 90 pages, and is printed at very high quality through Jostens.

We are supported, in part, by the KACHEA organization through funds that come from membership fees. We also sell ads in the yearbook to help offset the cost of having books printed. These factors help keep the cost of the yearbook for families down to a minimum.
What kinds of things does the Yearbook contain?
1) Parents submit pictures to be put in the yearbook of their child's year. Pictures from field trips, outside classes, projects, school at home, community, projects, achievements, and more are included. The yearbook is more fun when you're in more than one page!
2) We have a professional photographer do individual pictures, just like public/private schools do. Participants are divided by grade and even parents can be included, if they wish, on our Parent/Teacher page. Our professional photographer takes the photos for us at very affordable prices and we host 3-4 picture days each school year.
3) We include KACHEA Sports from pictures submitted by parents and/or the photographer that does the sports pictures.
4) We also include photos of additional activities, organizations, recognitions, and so on. Some of these include: Westminister Classes, choir, drama, Co-op, outside sports, field trips and activities, family pets, honoring our veterans, and more.
5) Graduating Seniors are eligible for extras in the Yearbook, such as the option for personalized engraving on their yearbook cover. We also have the option for an individual page for each Senior. This includes information about each Senior, and photos of them, including the option of a drape or tux picture (taken by our professional photographer).
6) Graduation ceremonies are also included, so if a Senior plans to participate, there will be pictures in the Yearbook to commemorate that milestone.
Wish you'd purchased a yearbook from years past?
We have them!
To check availability and prices, please contact the KACHEA yearbook editor, Lucy Roller (kacheayearbook@gmail.com - (423) 534-5333).