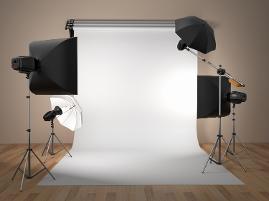 MAKEUP PICTURE DAY!
If you missed our previous Picture Days, we have another one coming up!
Date: Saturday, March 27.
Time: Come anytime between 10 a.m. and 3 p.m. NO APPOINTMENT NECESSARY.
Location: Holy Mountain Baptist Church - 3121 Ashley Street in Kingsport
Details, How it Works and Costs:
All individual photos of Kachea Students, will be published in the 2020 KACHEA yearbook. (Any family photos are for your use and won't appear in the yearbook.)
Please submit the image number of the photo you'd like to have used in the Yearbook to Lucy Roller.
Yearbook photos must be taken by our photographer, Mike Bowling. After you have your photo made, you get to choose the best one to be placed in our Kachea Liberty Yearbook.
How Does it Work?
Mike Bowling, a veteran professional photographer, is our KACHEA photographer again this year. He gives us amazing prices you won't find anywhere else!
Along with individual student photos, Mike takes pictures of siblings together, and even entire families, if you want.
All you do is show up at a picture day, with your inexpensive fees in-hand and your smiles ready to go!
What's the Cost?
If you would like to have the photos Mike takes for you, he places them all on a CD - which you have all the rights to - for just $15.00. This is optional. You do not need to purchase the CD. There are no printed out pictures, like traditional schools do. With Mike's generosity, we are able to keep the cost of pictures as low as possible by putting them on CD, rather than making prints.
If you choose to purchase a CD, there are sitting fees of just $1.00 per person, with a cap of $5 per family.
If you choose not to purchase a CD, the sitting fees are only $2.00 per person, with a cap of $6.00 per family.
*Please Note: Sitting fees are paid to the photographer.*
Come ready to order and pay for your 2020-2021 KACHEA Yearbook as well. These are optional and cost only $42. They are a great value and document the school year in a beautiful, high-quality book! See more info on the right panel of this page.
How do I get my picture CD later?
There are 3 options:
1. You can pick up your CD at KACHEA Co-Op any Tuesday morning.
2. You can choose to have your CD shipped directly to you house for an additional $4.00 to cover postage.
3. You can contact Lucy Roller and set up a time and place to meet that is convenient for you both.
~~~~~~~~~~~~~~~~~~~~~~~~~~~~~~~~~~~~~~~~~~~~~~~~~~~~~~~~~~~~~

Can't Make It?
You can make an appointment with our photographer, Mike Bowling. He's located in Elizabethton. (Contact him at mbowling115@aol.com). Mike is offering pictures for the same price as picture days, no extra charge. This includes seniors, underclassmen, and parents.
Any questions? Contact Lucy Roller (kacheayearbook@gmail.com).
~~~
The KACHEA Yearbook is $42 this year. This is a great deal on a School Yearbook from Jostens! All * Individual *Photos of Kachea Students, which will be published in the yearbook, must be taken by our Photographer, Mike Bowling.*
After you have your photo made by our photographer, you will choose the best photo of your child & you, to be placed in our Kachea Liberty Yearbook 2020.
Extracurricular Pages in the Yearbook
Yearbook needs your pictures!
Family Time, Family Fun, Vacations, Field Trips, Family Pets, Community Service, Homeschooling at Home, Veterans, Military and Reserves, First Responders, Doctors, Nurses, etc..
Candids, Basketball, Volleyball, Sports, Outside Sports, Chorus, Music,Theatre and any other photos you would like in the 2021 Yearbook.
Please submit to kacheayearbook@gmail.com.
Family Pets Page in the Yearbook
As homeschoolers, we love our families - and that includes the furry members. As part of the "home life" part of our yearbook, we want to include a family pets page. Share your pictures and the names of your pets with us for this special page.
Any questions about sending in pictures or the yearbook itself?
Please email or call
Lucy Roller
kacheayearbook@gmail.com
(423) 534-5333
Attention 2021 Seniors and Senior Parents!
RE: Senior Bio and Individual Page Photos
Please submit your Bios for your Individual Page in the Yearbook if you haven't already.
The deadline for Individual Page Photos was February 15, 2021.
Picture Day Info:
If you have a Graduating Senior in your family, the whole family can come on for everyone's photos.
The Senior will be using the Drape or Tux for their Individual Photo in the Yearbook.
Those pictures are available on CD for only $35.00.
That includes pictures of siblings and parents, too.
There is a $5.00 sitting fee for Graduating Seniors...this includes all siblings and parents, too.
*Seniors also have the option for additional photos BY APPOINTMENT ONLY with Mike.*
2020/2021 KACHEA LibertyYearbook
If you are new to homeschooling, or never knew that yearbooks were even available for homeschoolers, let me introduce you to the KACHEA Liberty Yearbook.
You don't have to be a Co-Op member to participate, only a KACHEA member. This is because we are supported by the KACHEA organization thru funds that come from membership fees that help keep the cost of the yearbook for families down to a minimum.
Here are some benefits of our yearbook: 1) Parents can submit pictures to be put in the yearbook of your child's year. You can submit pictures from field trips, outside classes, projects, school at home, community, projects, and achievements, etc. The yearbook is more fun when you're in more than one page! 2) We have a photographer do individual pictures (just like "regular" school) and each participant is divided by grade. Parents can also be in the yearbook on our Parent/Teacher page. 3) If your child plays KACHEA Sports, your child will be on those pages from pictures submitted by other parents and/or the photographer that does the sports pictures. 4) Other places your child could be found in the yearbook are: Westminister Classes, Choir, Spelling Bee, Geography Bee, Co-op, and KACHEA Sports, etc. 5) Seniors are eligible for extras such as the option for personalize engraving on their yearbook. We also have the option for an individual page for each Senior, in addition to the drape/tux pictures taken by our photographer. 6) The NETHEA Graduation is also included in our yearbook, so if your Senior plans to participate in this ceremony, there will be pictures of your son or daughter here to remember that milestone moment with their peers.
Our yearbook is only $42.00, which is very affordable. The yearbook is full-color, over 90 pages, and is printed at very high quality through Jostens. To order a yearbook, you can order at picture days or contact Lucy Roller.
Wish you'd purchased a yearbook from years past? We have them!
If your child ever participated in any KACHEA activity, such as sports, co-op, volunteer and civic activities or similar, they are likely in past yearbooks.
Pricing by edition:
2018 = $38
2017 or 2016 = $20
2015, 2014, 2013 or 2012 = $10
2011, 2010, 2009 or 2008 = $5
To purchase, please contact the KACHEA yearbook editor, Lucy Roller (kacheayearbook@gmail.com - (423) 534-5333)