Field Trips and Family Fun
Open to all KACHEA families - See you there!
Scroll down to see them all.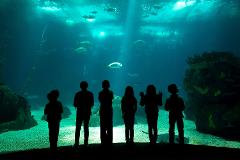 2018
Spelling Bee
Wednesday, January 10, 2018
1:00 p.m.
KACHEA will be hosting the 2018 Spelling Bee. It is a great experience for children to challenge themselves and learn new vocabulary.
If you would like a list of the study words, please send Patricia Dotson an email and she will get those to you. (npdotson@aol.com)
Location: The Bee will be held at Grace Fellowship Church, 1 Fellowship Ln, Kingsport, TN 37660
The church is very close to I-26 and off Hwy 93 in Kingsport. (Meadowview area - this is the same location it has been held in the past few years).
Date: January 10th at 1:00 p.m.

Registration starts at 12:30 p.m. and runs until 1:00 p.m.

(January 17th is the alternate date, in case of snow.))
Details and Eligibility: The Bee is open to Kindergarten - 8th grade homeschooled students.
We will have two Bees.
- 1st-3rd grade
- 3rd-8th grade
Note: 3rd graders need to choose one level or the other, they cannot compete in both.
Cost:
- KACHEA members - $3/student, maximum $6/family
- Non-KACHEA members - $6/student, maximum $12/family
Other field trips and family fun are in the planning stages.
Check back for more!
We love getting together as a group. If you have an idea for a field trip or fun activity but have never coordinated one before, simply contact the overallfield trip coordinator, Debbie Taylor, for help and guidance in planning one.
To announce a field trip or family fun activity on the website and in the KACHEA newsletter, contact Rachel Underhill (rjunderhill@yahoo.com).