Field Trips and Family Fun
Open to all KACHEA families - See you there!
Scroll down to see them all.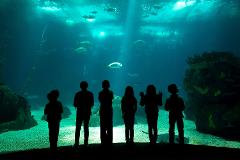 BATTLE OF BLOUNTVILLE FIELD TRIP
FRIDAY SEPT. 28TH

Old Hawley Farm
1173 Hawley Road, Blountville, TN 37617


The Department of East Tennessee Reenacting will present the 155th Anniversary of the Battle of Blountville Civil War Reenactment. They will have military exercises, flag display ceremony, and clothing and food demonstrations. The website is http://battleofblountville.com/index.html . This is a free trip, but I do need to call them 2 weeks in advance (by Sept. 14th) with a headcount so they will be prepared for our group. We will need to meet there at 9:30. There is also a place to eat lunch if anyone wishes to do so. This will last approximately 2 hours.

Please contact Leslie Roller to sign up - leslieanneroller@gmail.com.
Other field trips and family fun are in the planning stages.
Check back for more!
We love getting together as a group. If you have an idea for a field trip or fun activity but have never coordinated one before, simply contact the overallfield trip coordinator, Debbie Taylor, for help and guidance in planning one.
To announce a field trip or family fun activity on the website and in the KACHEA newsletter, contact Rachel Underhill (rjunderhill@yahoo.com).