NETHEA High School Graduation Ceremony
2019 Details TBA
2018 Sullivan County Baccalaureate
Normally, the service includes all seniors.
However, it was announced by Sullivan County Baccalaureate that:
"Due to lack of community and local church involvement, there will not be a Sullivan County Baccalaureate Service this year for the class of 2018 high school seniors. There has been no support, either financial or volunteer, for the event this year, and waning support in years past. Without community and church involvement, an event of this size and work load is an impossibility."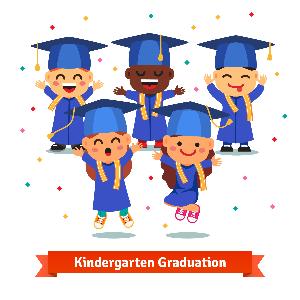 KACHEA sponsored
Kindergarten Graduation
May 22
First Baptist Church in Weber City, VA - 155 Shady Elm Lane
The program will begin promptly at 6:30 p.m. in the Sanctuary.
Graduates need to arrive by 6 p.m. and parents setting up need to be there between 5:30-6:00 p.m., please.